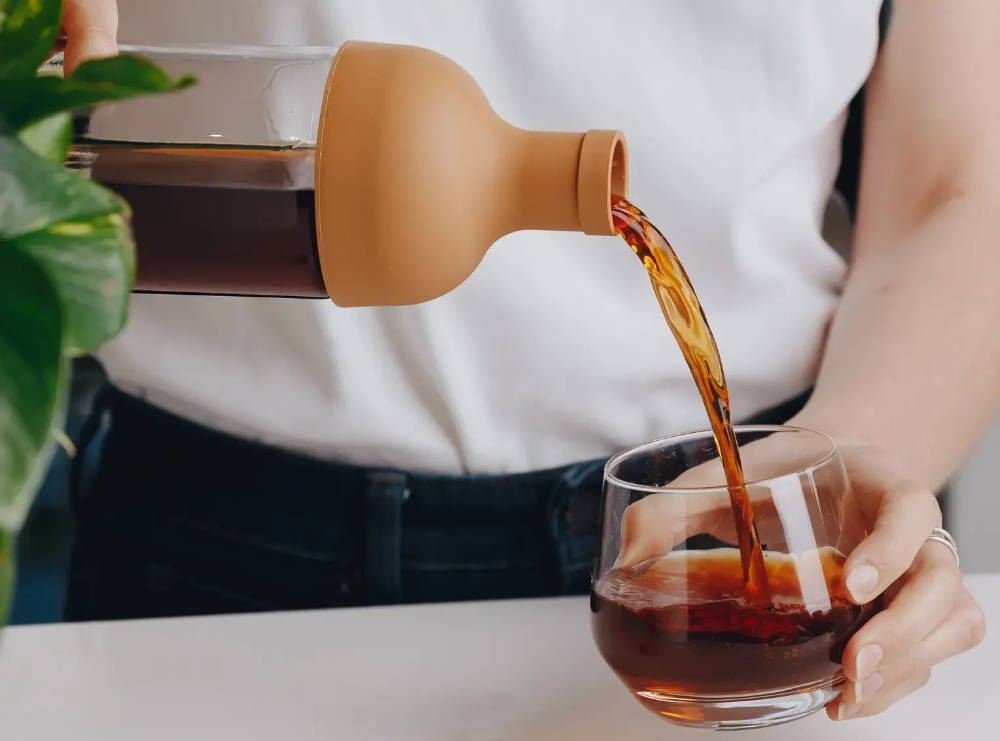 WHAT YOU'LL NEED:
Hario Cold Brew Bottle
Scale
Filter Coffee
Grinder
Timer
Make a rich and refreshing cold brew concentrate without any fuss. The Hario "Cold Brew In A Bottle" is an easy to use cold brewing device that can brew overnight to produce a brew with low levels of acidity and bitterness, letting your filter coffee shine.
PREPARATION
Rinse Hario Cold Brew Bottle with water.
Tip 60g coarsely ground coffee into filter basket.
Aim for a brew time of 12 - 24 hours in a refrigerator.
STEP ONE
Fill Hario Cold Brew Bottle with 700ml of cold water, then carefully submerge filter basket in water and gently mix to ensure coffee is saturated.
STEP TWO
Place cap on top of filter basket, attach to lid and fix to bottle. Put cap in bottle and place in fridge to brew overnight or for at least 12 hours.
ENJOY!
When it comes to brewing coffee at home, your equipment plays just as big a role as the beans. That's why we're offering a range of brewing tools to our community, so you have everything you need to make excellent coffee at home, no matter how many cups you drink in a day.
---