This month, we're celebrating two coffee-filled years in Brisbane WITH A COLD BREW CAN GIVEAWAY!
Scroll down for the giveaway details down below and read on for a lookback at how our journey started in the sunshine state...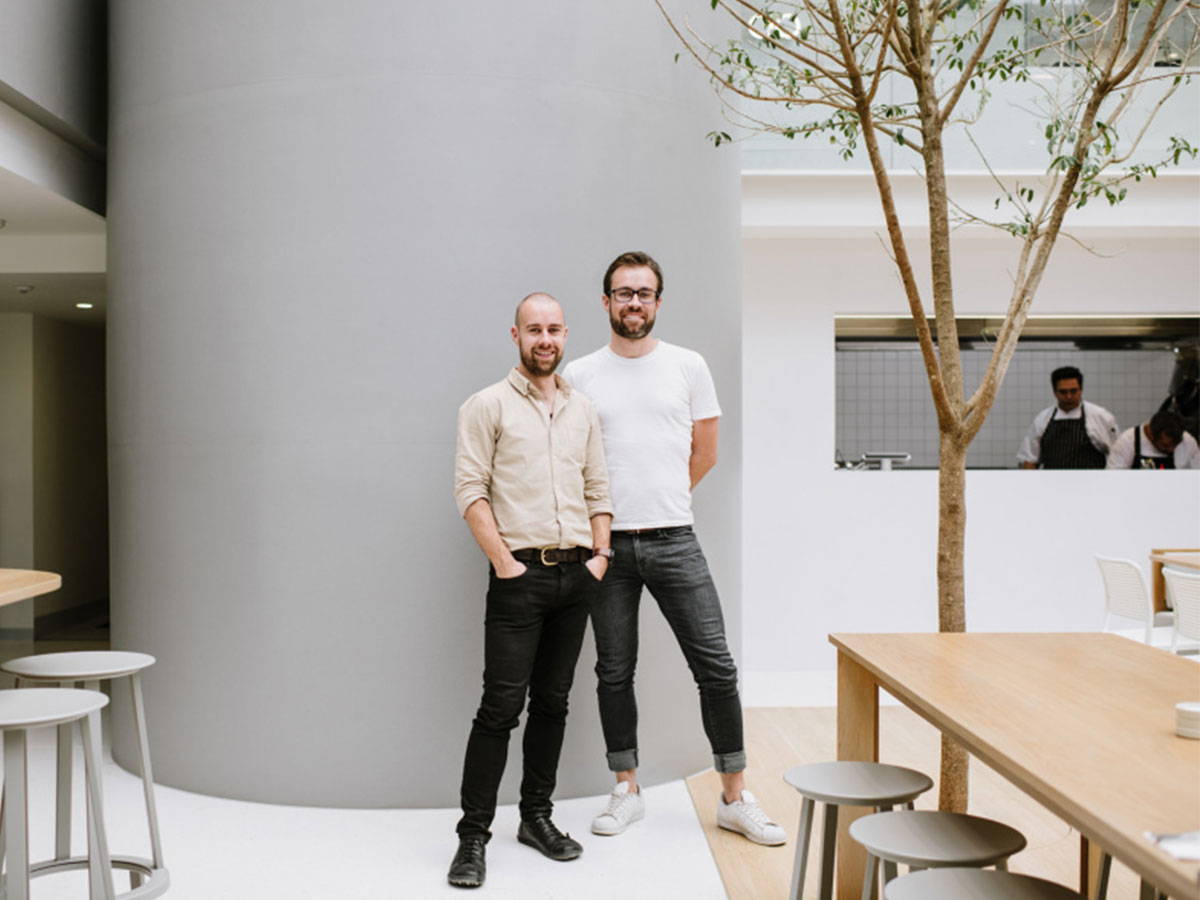 Trevor & Steve always knew they wanted to roast locally in Brisbane, and after a few years of looking they found the perfect site in Newstead, nestled in the leafy backstreets behind James St. Newstead was just taking off – the Calile was in construction along with hundreds of thoughtfully planned apartments, and the atmosphere was exciting.
In 2018 we commenced building Industry Beans Newstead – a major warehouse conversion that is still our largest project to date. We wanted to bring everything under one roof – coffee roasting, cafe, coffee greenhouse, coffee training room, private dining and a local office. Add some stunning architectural features – like a spiral staircase and overhead bridge – and our new Brisbane HQ came to life.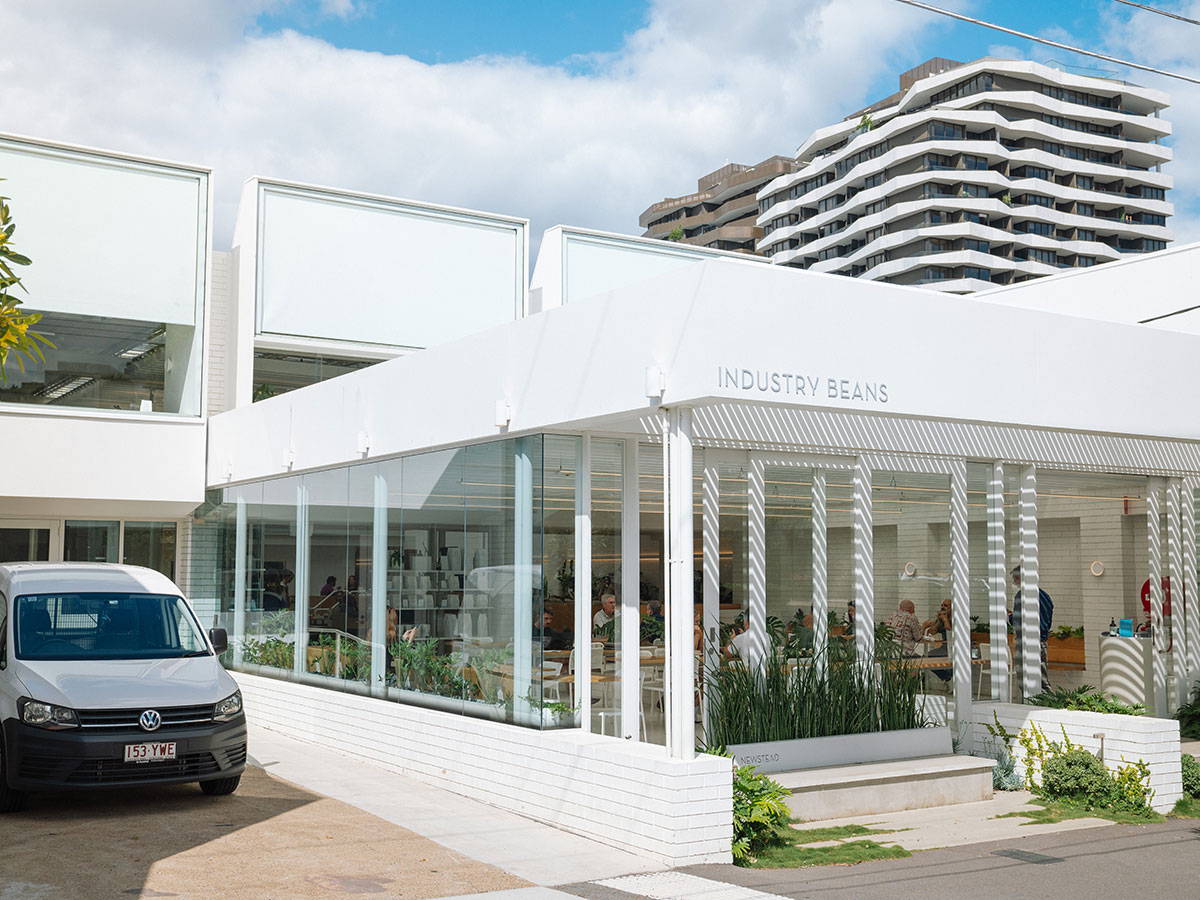 This time two years ago, we opened the doors to Industry Beans Newstead. The Brisbane community gave us the warmest welcome, and from Day 1 the café was buzzing with coffee lovers, foodies and locals.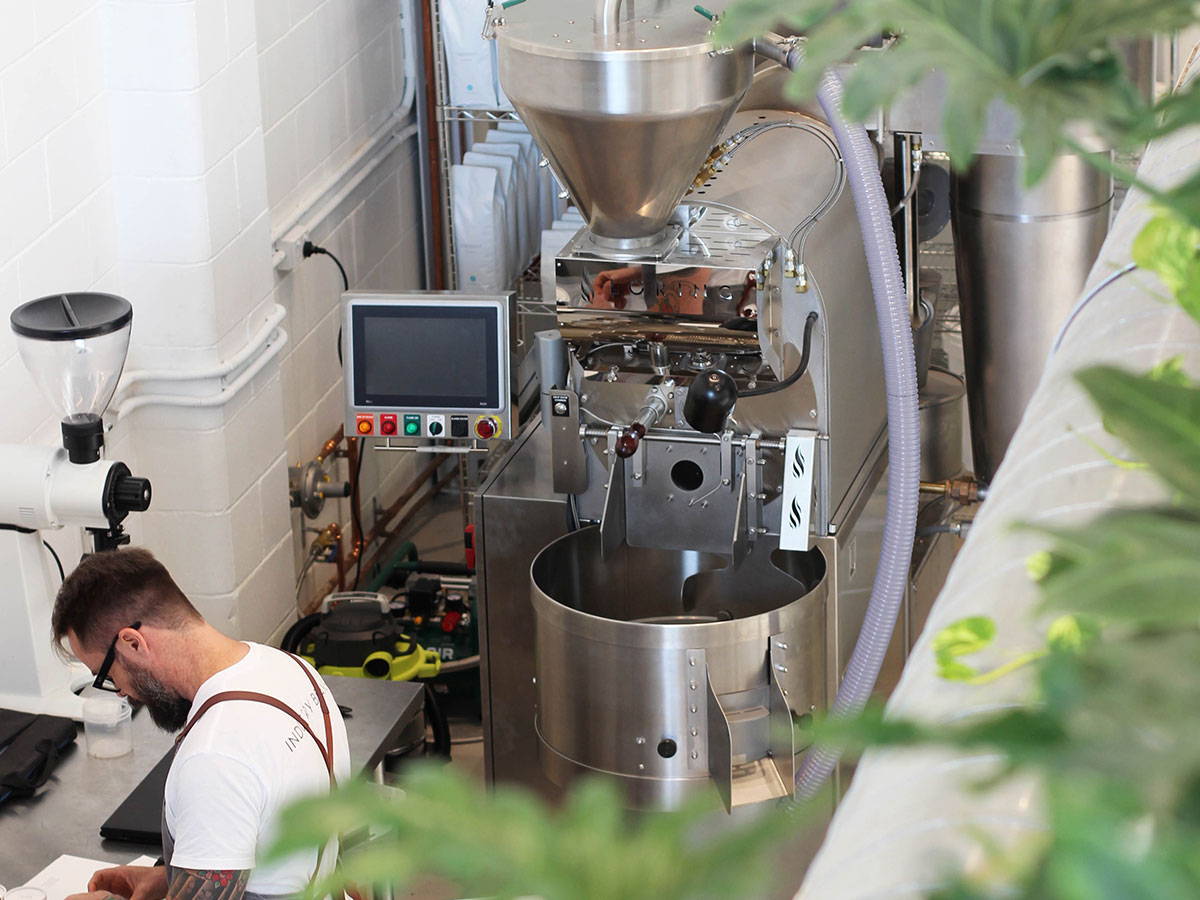 We launched our Newstead Blend; a blend roasted for Brisbane, with rich and balanced notes of cacao, blueberry and hazelnut. A favourite not only in the café, but in the cafes of our wholesale partners. Each week we roast, pack & deliver coffee across Queensland and Northern NSW, and there's nothing we love more than tasting a beautifully made Newstead Blend coffee up and down the coast.
As our first summer in Newstead drew to an end, a strange year followed, with the team doing an incredible job of adapting to changing circumstances. With lots of local support and community spirit, we came out stronger than ever....
Fast forward to this time one year ago, we were preparing to open the doors to Industry Beans Adelaide St., our take away café in Brisbane City. We instantly felt at home in the thoughtfully designed space, and have been brewing coffee for the city since.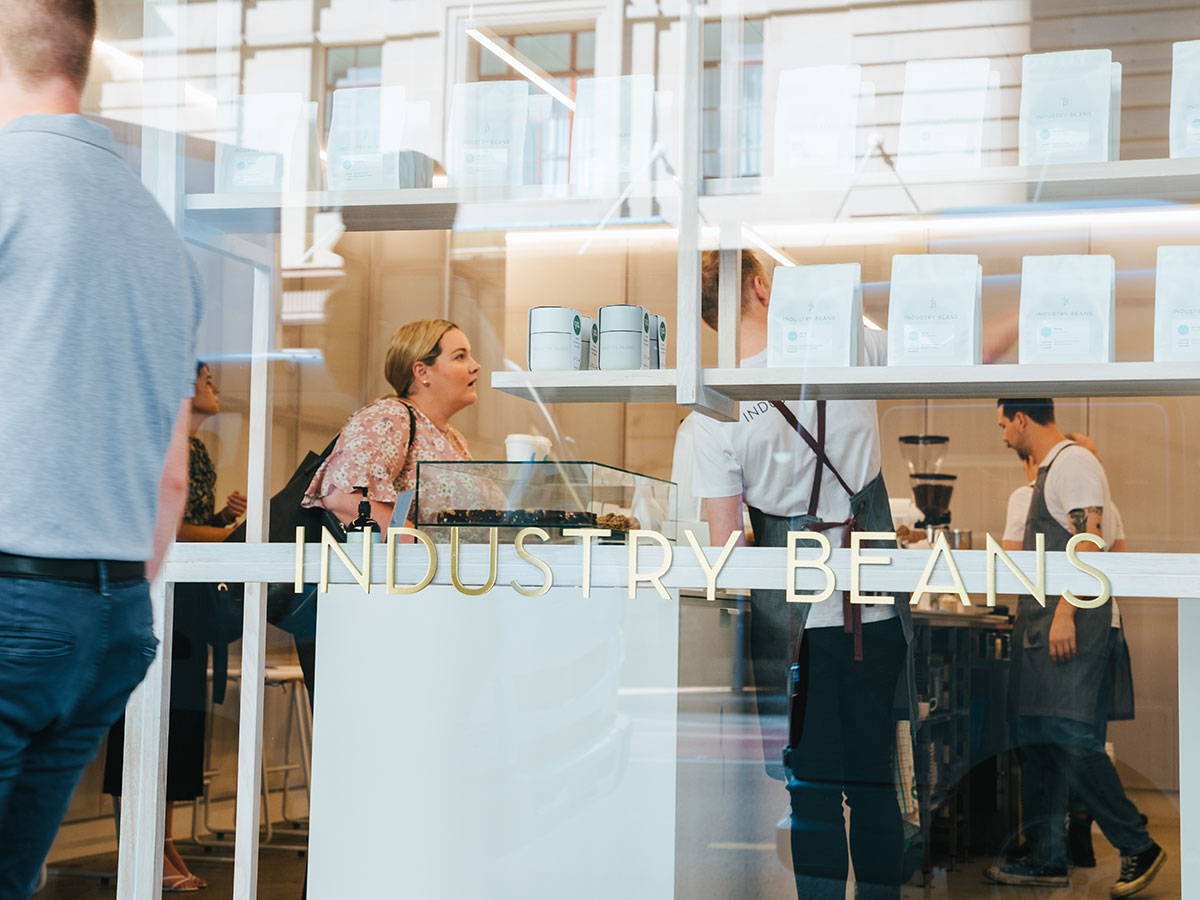 After another Winter of uncertainty, we're excited to be where we are – looking back on two years of great coffee, community and sunshine. Granted, there were some unexpected challenges, but our time in Brisbane has been overwhelmingly positive and we wouldn't be anywhere else.
If you're in Brisbane - we hope to see you this birthday season! We're giving away 1,000 cans of cold brew at Newstead & Adelaide St. from Thursday 23rd - Saturday 25th September.
Can't make it in? We've got you - this offer is available online, too!
Simply purchase 500g or more of our Newstead Espresso Blend and enter the code FREESPARKLING at checkout - we'll send you a can of our finest!