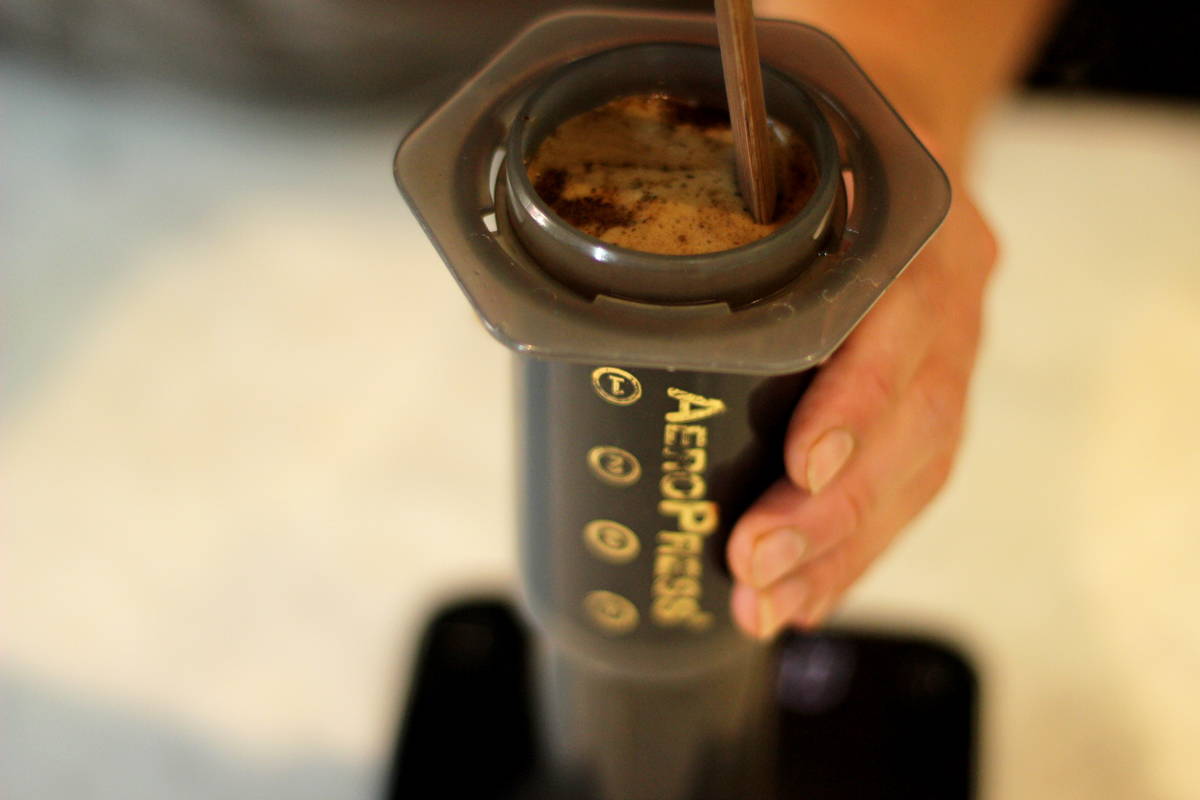 WHAT YOU'LL NEED:
Aeropress
Filter - Paper or Metal
Scale
Filter Coffee
Grinder
Kettle
Timer
The Aeropress is a simple and innovative device for brewing filter coffee, making a full-bodied, powerful filter brew. Light, compact and virtually unbreakable, it's travel friendly and straightforward to use - perfect for brewing up a storm when you're at home, at work, in the studio or on the road.
PREPARATION
Invert Aeropress so that the chamber is on top.
Tip 16g coarsely ground coffee into chamber and gently tap Aeropress to flatten bed of coffee.
Place filter in cap and rinse with water.
Aim for a total brew time of 2:00. If you find your brew runs too fast, adjust grind to a finer setting. If it runs too slowly, try a coarser grind.
STEP ONE
Bloom: Carefully pour in 40g of near boiling water into center of coffee and gently stir grounds to make sure every particle is completely saturated. Bloom for 30 seconds.
STEP TWO
Pour in the remaining 180g of water and gently stir once or twice when filled. Secure cap with filter to Aeropress, allowing to steep for 60 seconds.
STEP THREE
4. Carefully turn Aeropress upside down on top of your vessel and gently push down until all of the water has been pushed through the coffee.
ENJOY!
When it comes to brewing coffee at home, your equipment plays just as big a role as the beans. That's why we're offering a range of brewing tools to our community, so you have everything you need to make excellent coffee at home, no matter how many cups you drink in a day.
---