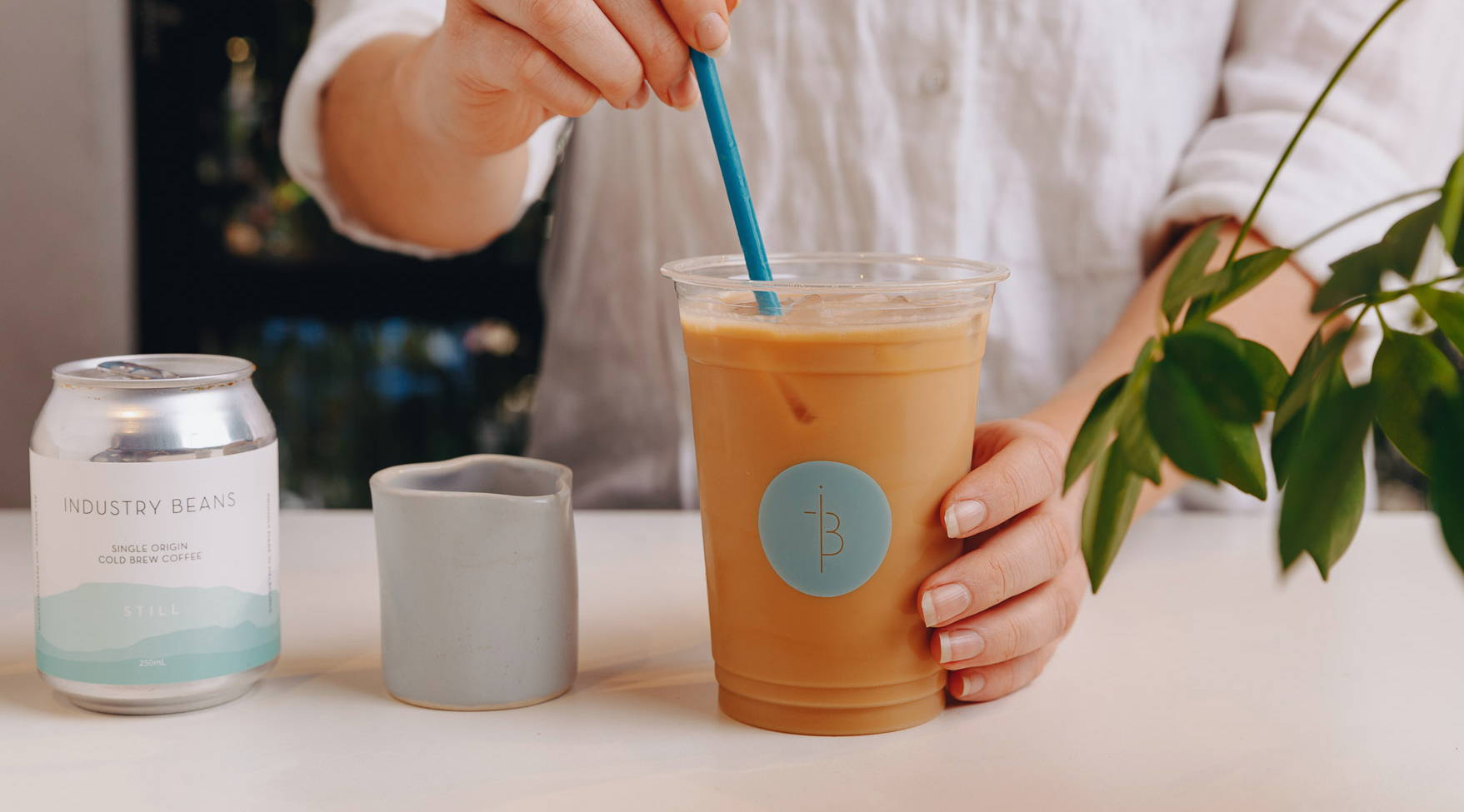 WHAT YOU'LL NEED:
Sugar Syrup
Milk of Choice
Ice Cubes
Scales
Make this Industry Beans classic yourself with ease. The Fitzroy Iced is light, refreshing and totally smashable - one of our warm-weather favourites now available to make from home.
STEP ONE
Place 5 ice cubes in your glass and top with 90g of Single Origin Cold Brew.
STEP TWO
Drizzle with 20g of homemade sugar syrup (or change this up to your liking).
STEP THREE
Fill with 150g of your favourite milk and give it a good stir.
SERVE & ENJOY!
When it comes to brewing coffee at home, having the right beans is the best place to start – with the equipment you use coming in a very close second. That's why we're offering a range of brewing tools to our community, so you have everything you need to make excellent coffee at home, no matter how many cups you drink in a day.
---